Welcome to Evergolf
We offer the first/second hand membership trading service both rental and buying/selling as well as school debentures.
Monthly Special
Club Name

Type

Price

Rental

American Club
Corporate
HK$2,100,000 (Full)
HK$10,500
China Club
Corporate
HK$90,000
HK$1,000
Clearwater Bay Golf & Country Club
Corporate
HK$7,200,000
N.A.
Discovery Bay Golf Club
Individual
HK$2,800,000
N.A.
Discovery Bay Golf Club
Corporate
HK$3,200,000
HK$8,000
Hong Kong Cricket Club
Corporate
HK$1,100,000
HK$5,500
Hong Kong Football Club
Corporate
HK$3,000,000
HK$11,000
Kowloon Cricket Club
Corporate
HK$1,400,000
HK$4,500
Macau Golf and Country Club
Individual
HK$1,150,000
N.A.
Macau Golf and Country Club
Corporate
HK$1,200,000
HK$2,500
Mission Hills Golf Club
Individual

HK$250,000 Gold
N.A.
Mission Hills Golf Club
Corporate
HK$300,000
(Corp II)Gold
HK$1,000
Hong Kong Golf Club
Corporate
HK$17,000,000
N.A.
Shenzhen Xili Golf and Country Club
Corporate
HK$1,700,000
HK$5,500
The Dynasty Club
Corporate
HK$320,000
HK$1,500
American Club
Corporate
HK$900,000 (Town)
HK$4,500
Yau Yat Chuen Garden City Club
Individual
HK$600,000
HK$3,500
The ISF Academy
Corporate
HK$4,500,000 -- HK$6,000,000
N.A.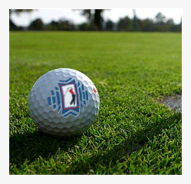 EVERFINE MEMBERSHIP SERVICES Ltd :
Everfine Membership Services Ltd. is a Hong Kong-based regional operation specializing in providing brokerage services for the sale, rental and purchase of golf & country club; social club; marina & yacht club memberships. Everfine Membership also offers the debentures for the international school, including the ISF Academy. As the prices of Clubs fluctuate to reflect supply and demand, Everfine serves as a facilitator to bring both buyer and seller to reach an equilibrium market rate, thanks to the possession of a large database of interested buyers and sellers, our customers including the multinational cooperation, banks insurance company and the listed company. Everfine helps to find you a buyer, or seller, negotiate the price, terms and conditions of sale and purchase for you. You could save the precious time by avoiding the complicated membership administration process, with more then 20 years of experience Everfine Membership has full knowledge of Club rules and documentation requirements, Everfine will give advice on how to complete legal document, collect payments, make disbursements, submit the applications to the Club, then follow through to completion of the transfer of membership.